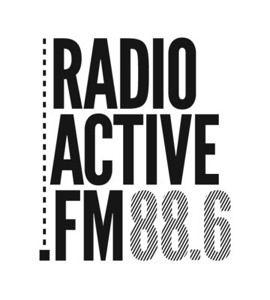 Reckless with Hexadecimal Ft FUNKATECH by Scotthexadecimal
RECKLESS with Hexadecimal on 88.6FM Radioactive Wellington New Zealand
This weeks show features brand new Hexadecimal album tunes including 'Open Your Eyes' Ft Dub FX. Loads of fresh and slamming electro, breaks,Dubstep and more! Plus we have an OUTSTANDING guest mix from CUBIT to celebrate 50th releases from the mighty FUNKATECH RECORDS!
Get on the download now this one is not to be missed!
Stream the show LIVE Fridays 11-1am NZDT / 11-1pm GMT
www.radioactive.co.nz
Please join the RECKLESS Fan Page on Facebook...
https://www.facebook.com/pages/Reckless/290439477651344
NEW RELEASES
01 Optimus Gryme Ft Tiki Taane- If Ya with me (Aural Trash Mix)
02 Pink Floyd - The Wall (Kiwa Mix)
03 Super Soaker (Phetsa Mix)
04 CMC & Silenta - Is it true (The Funk Hunters Mix)
05 Hexadecimal Ft Dub FX - Open Your Eyes
GUEST MIX
Funkatech 50th Release – Mixed by Cubit.
HEXADECIMAL MIX 1
23 Ronin8 – Mo Fire(Hanuman Tribe Mix)
24 Heartstopper – No More Us
25 Shake The Pressure (Trumpdisco Mix)
26 Super Soaker (Rocket Pimp Mix)
27 Freshquim – The Principle
28 Bonsai Kat – Ego Tripping
29 Heartstopper – Complextro
30 DallasK - Front/Back
31 Spencer & Hill – Dub Disco (Lucky Date Mix)
32 Stylus Rex – Halo Ember (Access Denied Mix)
33 I Need Dollar (DJ Zinc Mix)
34 Unknown – Subfire
HEXADECIMAL MIX 2
35 Manix – Feel Real Good (Doorly Mix)
36 Josh Money – Let Go With You
37 Unknown – Unknown (Cutline Mix)
38 Hexadecimal – Aftershock
39 The Streets – Blinding My Eyes (Nero Mix)
40 Ill Audio – Chase (Hexadecimal Mix)