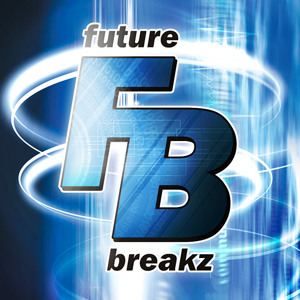 Citat :

Psybreaks special this month, and on soundcloud! Featuring Triple Agent and his Broken Robot mix Always been a fan of Triple Agent's music - pure psychedelic and progressive tipped breaks! Broken Robot has always been my favourite label too. The first 75 minutes from myself features loads of new stuff and banging beats. Then on to Triple Agent, and Broken Robot sounds!

ANDY FAZE:
01. Vibrasphere - Floating Free (Urban Pulse Breaks Mix) [CDR]
02. Tony Awake ft. NuuAn - I Can Fly (Mesmer Remix) [Scarcity]
03. Line Of Sight & Duane Barry - Machina Mori (Retroid Remix) [DSUK]
04. Geon - Additions (Colombo Remix) [Acida]
05. Hard Noise - End Of Summer (Digibox Remix) [RUNE]
06. Dr. Fish - Influenza [V.I.M.]
07. Andy Faze - Another World [Warped CDR]
08. Bad Tango - Cortex [Broken Records]
09. LuQas - Dark Matter [Broken Robot]
10. MartOpetEr - Soldier Of Sound [Divergence CDR]
11. Andy Faze - Machine [CDR]
12. Parallax Breakz - Asteroid (Andy Faze Remix) [RUNE]
13. Paul Oakenfold & Infected Mushroom - I'm Alive (Line Of Sight Remix) [Perfecto]
14. Parallax Breakz - Faith (RMS & Peak Remix) [Ego Shot]
15. Nick Sentience - Hear Me Now [Perfecto]
BROKEN ROBOT MIX
TRIPLE AGENT:
01. Beatman & Ludmilla - Leeroy Jenkins (Triple Agent Remix) [Ayra]
02. Bad Tango - Analogue Hedgehog [Logariddim CDR]
03. Elite Force - No Turning Back (Hedflux Remix) [U & A]
04. Triple Agent - The Operator [Broken Robot]
05. Hedflux & Neurodriver - Energy Vibration [Broken Robot]
06. Acidova - Break The Dream (Monk3ylogic Remix) [RUNE CDR]
07. Bad Tango- Analogue Hedgehog (LuQas Remix) [Logariddim CDR]
08. Cage Page - Say Hello (Triple Agent Remix) [V.I.M.]
09. OOOD & Monk3ylogic - Bristolian Rhapsody [CDR]
Hope you enjoy!
http://fnoob.com